Environment´s information
El Quinto Real tiene como cumbre el monte Adi (1458 m) y destaca su riqueza vegetal que va desde los hayedos (especie que lo caracteriza) y pequeños enclaves de robles, hasta pastizales, brezales y turberas. Entre su fauna: ciervos, corzos o gamos abundan en el lugar (durante el otoño hay que escuchar la berrea del ciervo). Los valles pirenaicos de Baztan, Erro, Esteríbar y Alduides comparten la propiedad de este espacio natural surcado de regatas. Este extenso paraje esconde rincones singulares como las ruinas de la Real Fábrica de armas de Eugi o el hayedo de Odia. Asimismo cerca está el Valle de Sorogain con sus praderas verdes y hayedos, un territorio que custodia también diversos megalitos y antiguas cabañas de pastores y con unas vistas panorámicas de ensueño. Usetxi, por otra parte, se encuentra cerca del Camino de Santiago que, desde el norte, tiene como enclave principal a Roncesvalles/Orreaga. Y al este se halla el Valle de Ultzama y el Robledad de Orgi que es Área Recreativa Natural.
Usetxi
It is located in the Valley of Esteríbar, very close to the "Camino de Santiago". In its area is the dolmen of Armaya. Its parish of San Esteban keeps its Romanesque façade from the XII century. Equally there is still an old washing place. There is a route to go up to the Lookout of Usetxi among oak, wild pines and maples. Regional festivals on the 6th of August. It is close to the natural settlement of Sorogain, a wide territory surrounded by beech, oak and mountains with a good top in the mount Adi (1459 m)
Tours
Mount Quinto Real, Roncesvalles, Forest Irati, Belagua, Lordship of Bértiz, Caves of Urdax and Zugarramurdi, Territory Basque-French, Castle of Olite, Pamplona.
Activities
Hiking with marked routes, Cycling.
WHERE TO GO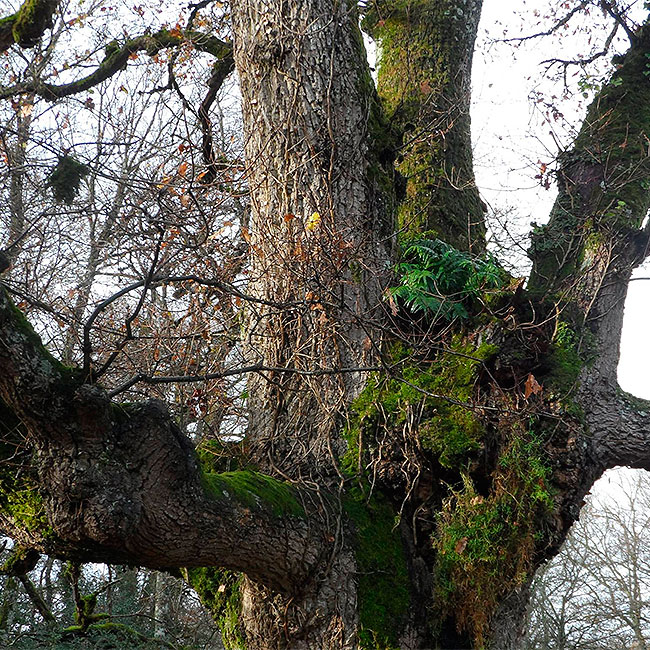 Robledal de Orgi
Bosque milenario, único testigo de los robledales húmedos seculares de Navarra con gran interés ecológico. Área Natural Recreativa con zonas de acogida, paseos y de conservación. Un paisaje singular q...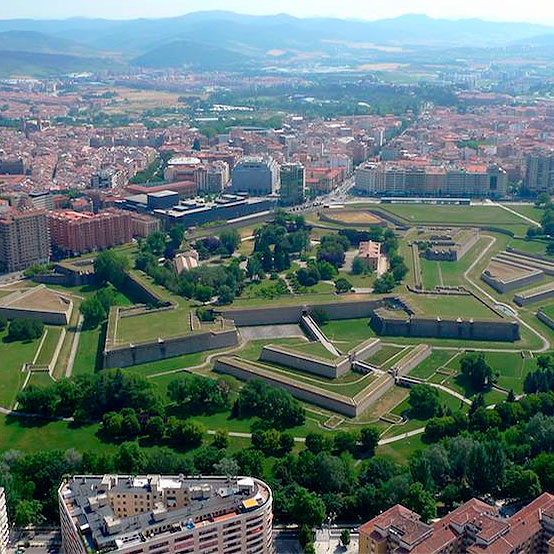 Pamplona
Pamplona invita a disfrutar pausadamente de sus parques y a callejear por su casco antiguo; invita a degustar su gastronomía y sus populares pinchos, regados con un buen vino, disfrutar de festejos ún...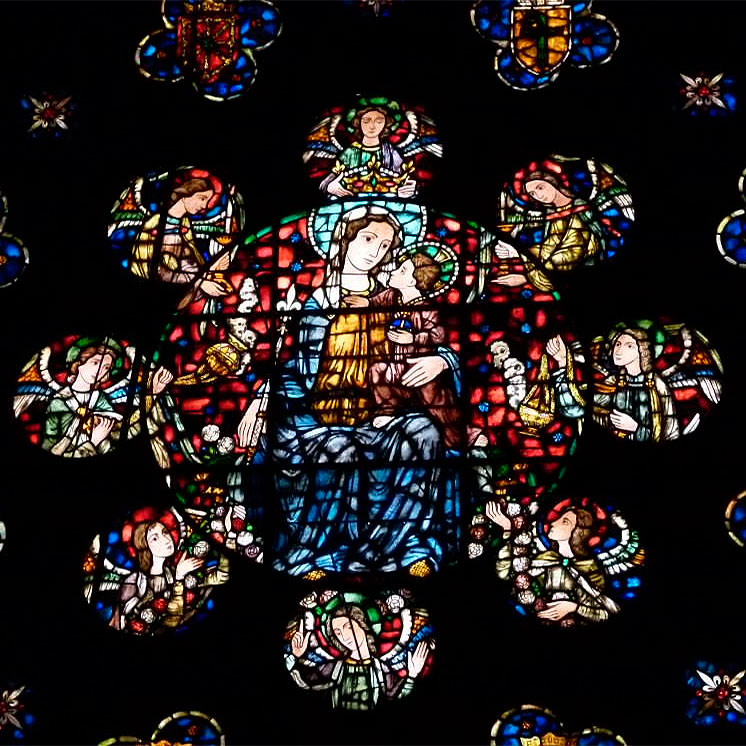 Colegiata de Roncesvalles
Orreaga/Roncesvalles es entrada del Camino de Santiago desde Francia con leyendas de Carlomagno y Roldán. Cobijo de peregrinos durante siglos y hoy, también, enclave turístico jacobeo de primer orden ...
UPCOMING EVENTS
Especial Semana Santa en Navarra
En Pamplona, del 18 al 22 de abril
No tendremos la fama andaluza o castellana, pero nuestra Semana Santa es para vivirla. Si has decidido venir a visitarnos, te presentamos los actos religiosos más destacados además otras propuestas n...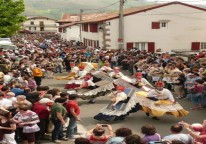 Nafarroaren Eguna (Baigorri-Iparralde)
En Saint-Étienne-de-Baïgorry, 28 de abril
Fiesta tradicional, que se celebra anualmente en el pueblo vecino de Iparralde (Baigorri). Una cita de hermanamiento de Navarros Durante todo el dia, en la pequeña localidad hay artesanos, dantzaris,...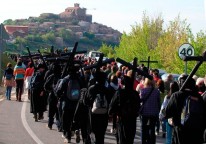 Romerías a Ujué
En Ujué, 1 de mayo
Se festeja el domingo siguiente al 25 de abril, día de San Marcos, y a ella acuden multitud de vecinos de la merindad. Ataviados con túnicas, portando cruces y a veces incluso descalzos y con cadenas,...